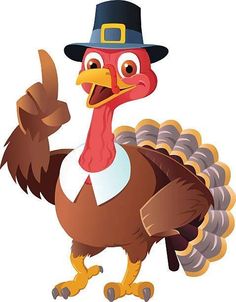 For whatever the reason, it's time to sell your home. How can you find the best sales agent to help you get the most money, the quickest sale with the least amount of inconvenience? Let's be honest about the real estate business: It only takes 75 hours of approved real estate educational classes to apply for the Pennsylvania real estate exam. It's not about name calling someone a turkey, it's about helping you recognize which agents to avoid and how to find a good one. It's easy to get a real estate license but it's hard to last in the business. A real estate salesperson is an independent contractor whose job provides no weekly paycheck, no safety net, no unemployment benefits, no required health benefits and no retirement pension. That's why most sales agents are out of the business between the 1st and 5th year in the business.
How can you recognize a turkey? A turkey may show up on time, and may even look prepared. But when you ask questions, has no system, no website, no staging ability and may even pressure you to make a decision. Avoid the turkey who offers to sell your home at the highest price; the market controls prices, not sellers and definitely not sales agents. Avoid the turkey who offers to sell your home for the lowest commission; desperate measures by desperate people. What about the agents labeled "neighborhood professional" on Zillow, Trulia or other websites? Those are the agents who PAY monthly fees to those websites; you may get a good agent or you may get a turkey.
Choose an agent with good credentials, education, real estate designations, and member of real estate professional networking groups. Choose an agent who regularly attends real estate conventions which offer the best sales training classes. Choose an agent who stays on top of the latest trends in technology. A family member or friend may need the business, but… you end up being their teaching experience.
Choose an agent with experience, actual knowledge of the market and good negotiating skills. Choose an agent with a commitment to their business, and the ability to weather the storms of the economy. Choose an agent with the ability to listen and understand your needs and desires. Choose an agent who makes you a priority above the commission earned. Call me, for a free market analysis of the value of your home and a marketing and staging plan to make your home stand out above the competition.