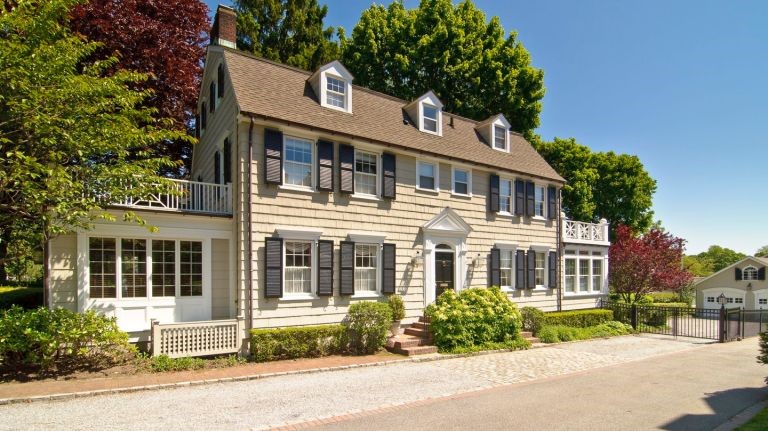 Does selling a famous house get you MORE in value? Not the Amityville Horror house! Ronald DeFeo Jr., shot and killed his parents and four younger siblings in a gruesome murder as they slept in the family home. 13 months later, the Lutz family purchased the 5-bedroom house at a very discounted price.
The family moved out just 28 days later, blaming the move on paranormal activity. George Lutz claimed he was forced awake at 3:15 every morning, the time DeFeo killed his family. The family also claimed to see green slime coming out of the walls and a red-eyed pig creature. Later, the family's former lawyer later claimed the family had made the stories up. The history of the murders and paranormal activity inspired the famous "The Amityville Horror" book by Jay Anson in 1977 and many other books,documentaries, and about 18 horror movies since then. The property turned into a stop for curiosity seekers.
The house changed owners at least five times since the killings. It sold in 2010 for $950,000. The new owner restored the house extensively so that it had a different look than it did at the time of the murders. However, when it was listed again for sale in 2017, it only sold for $605,000, a whopping $345,000 less than the owner paid. Value has everything to do with a willing buyer and a willing seller. But in this case, perhaps the seller wanted to sell more than they were willing to wait for a Buyer to give them a better price.
Photo by Kevin J. Wohles
For more information check out the "Amityville Horror House: Then & Now" by Gina Tron at Oxygen.com and The Amityville Horror House by Valerie Kellogg at Newsday.com