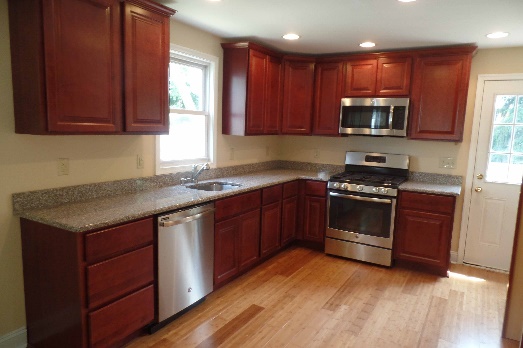 For those of you want a NEW home, but can't afford NEW home prices and don't want to move South to the Carolinas, Georgia or Florida; a Rehabbed property may fit the bill. Philadelphia and its suburbs have the neighborhoods you love, so why move far away? A Rehabbed property could be a great solution in an area with lots and lots of older homes like our area! A Rehab may have that open concept design, the gorgeous new kitchen and new baths plus a new roof, new windows, new heater, new air conditioner, etc., etc. Many of today Flippers are professionals, who buy property at Sheriff's sales, or from estates and distressed properties from real estate professional in our area.
So why BEWARE? There are several issues you need to consider. Is the contractor a professional or is it "Uncle Harry" who had some money in savings and decided to cash in on Philadelphia's hot market?
Beware of the owner/contractor without a Pennsylvania license.
Beware of the property improvements without the proper permits as dictated by the municipality.
Beware of the sales agent that is pressuring you to waive the home inspector. Always have a professional home inspection done on the property.
Beware of the home inspector without proper Pennsylvania certification. Do your homework on the inspector before you hire him or her.
Beware of the inspector/agent who says, don't take off work, we'll send you a report. Attend the inspection and ask questions about the quality of materials and workmanship.
Remember that EVERYTHING is in the "details" – It's ok to get emotional about your new home, but always, always buy logically. Buy a home that will suit you and your household for at least 5 to 10 years. Most importantly of all, use an experienced Buyer Agent, who knows your market, and can help you see obvious defects before you make your offer to buy. And better yet, just call me. I love to help.
By Priscilla McDonald