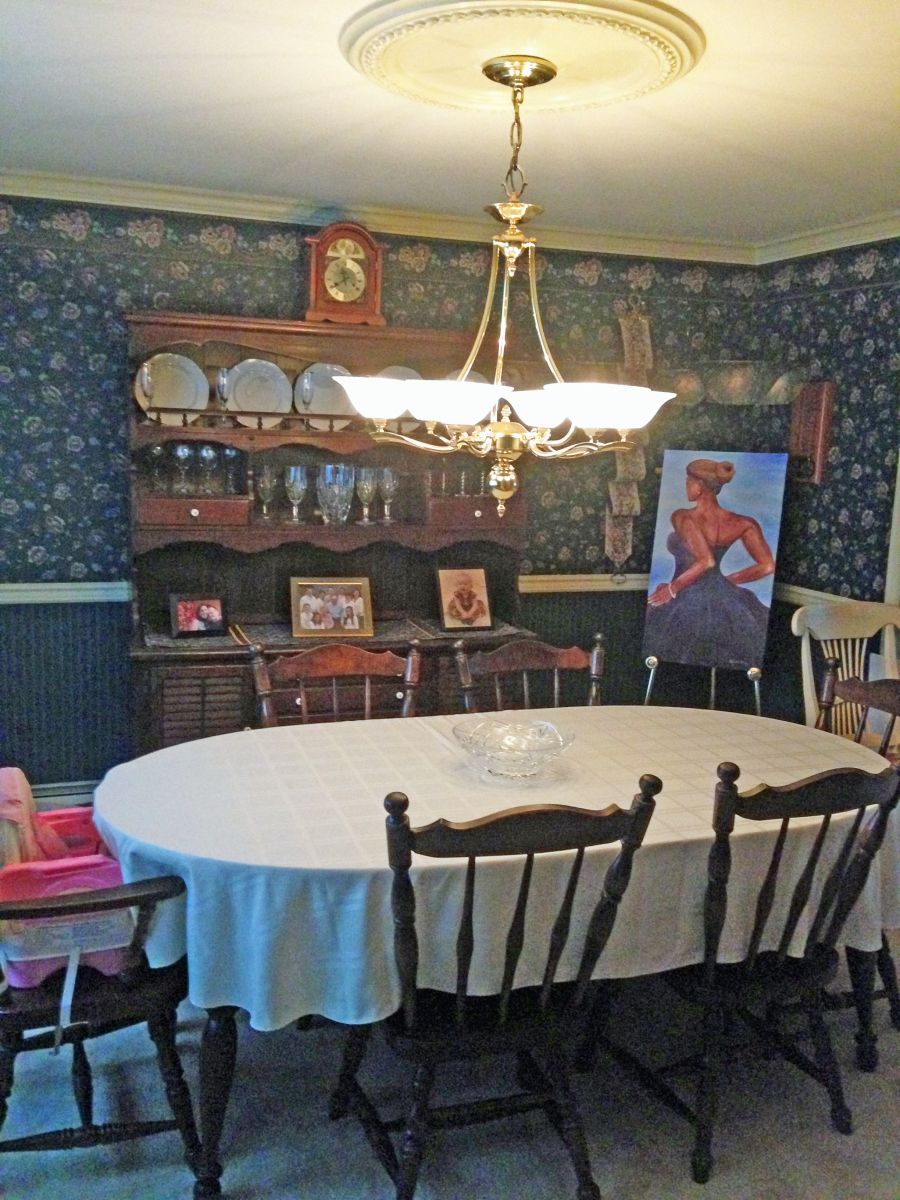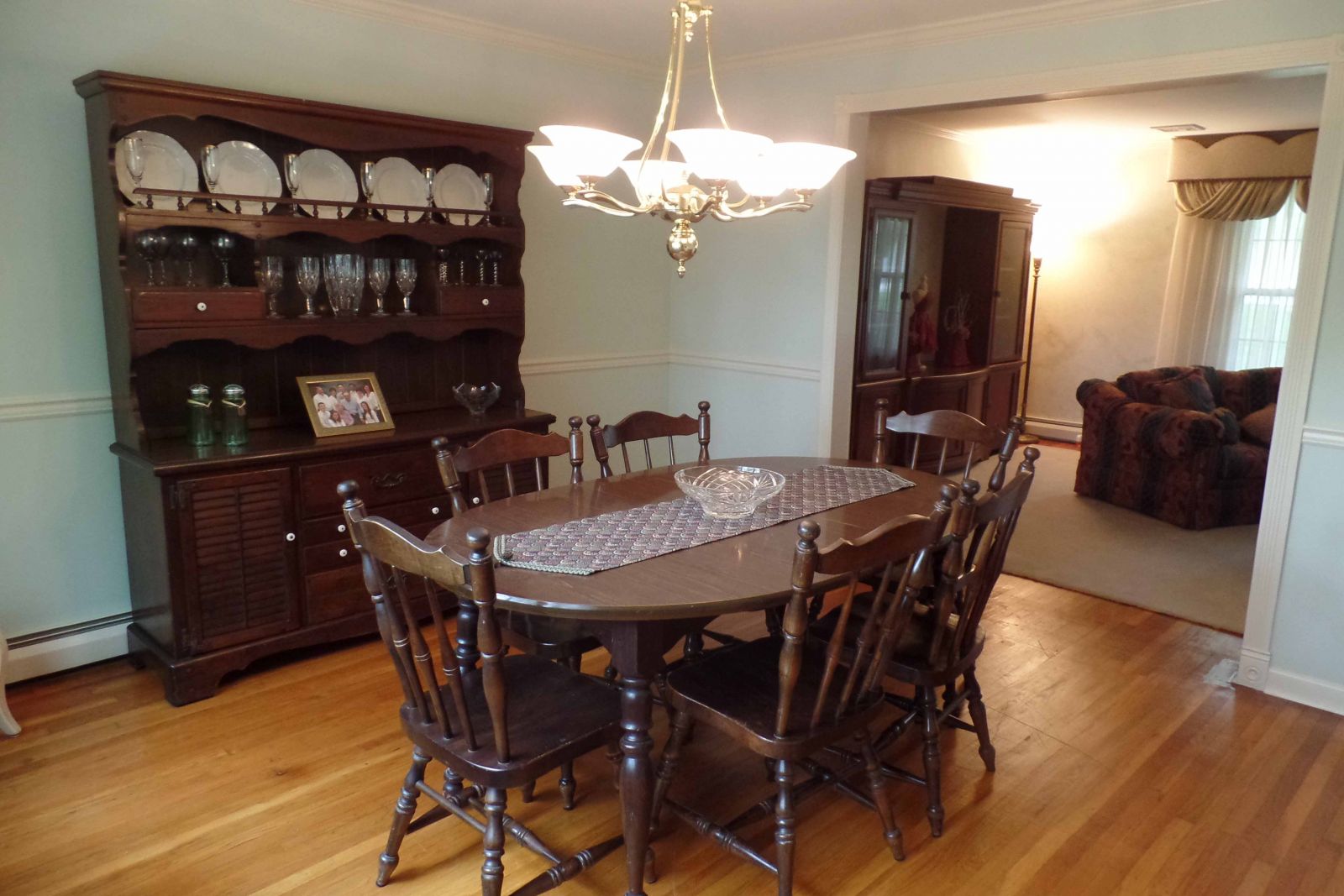 Your home may be your Castle, but you need to protect your home against dated décor! If your home has the wallpaper you carefully selected and spent a fortune having installed, today's buyers may probably hate it. Wallpaper is very personal, expensive to purchase, install, and remove. Even if the wallpaper is "strippable", it has a liner that also needs to be removed. It's time consuming and messy, if you do it yourself. And it's time consuming, messy and expensive to remove professionally.
Notice the BEFORE and AFTER pictures- Wallpaper and carpet was removed and it's now a different room.
Today's look is all about color. New homes and especially Model homes show hardwood floors or laminates with that "hardwood" floor look. What's wrong with carpeting? Carpeting traps dirt, smells and allergens. Medical discoveries show that many children have various allergies. If the allergens stay in the carpet, no amount of vacuuming, Carpet Fresh, or shampooing will remove. Plus, usage shows traffic pattern that may be impossible to remove even by the most professional carpet treatments.
Baby Boomers were taught that the best part about moving into a new home is being able to decorate it in your own style. Today's Buyers want the house to be key ready and they are willing to pay for it. Those who want to redecorate, won't pay market price and then put in a lot of time energy and money into making it their own.
The best way to make buyers love your home is to give them what they want. So prepare your home for sale. Remove all wallpaper and yes, paint. New paint gives a property that "new" smell. Remove dirty or discolored carpeting and refinishing dull wood floors beneath. Some homes don't have hardwood; consider having wood or laminate flooring installed.
If your time, energy or budget doesn't allow for the removal of your dated wallpaper or carpeting, talk to an experienced, professional Realtor, like me, who can help you determine the best price to list your property to attract the right Buyer for your home. It's better to price your home to reflect the market, then to watch it sit on the market for weeks and later have to reduce the price, remove the wallpaper, carpeting or have to do all three.
By Priscilla Nieto McDonald